Project Management
Project Management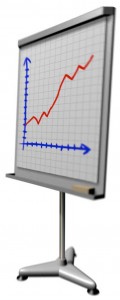 It could be argued that 'project management' falls in between Consulting and Outsourcing. It is essentially the delivery of a set of objectives, where once more the internal resource capacity is not present, but often tends to be more implementational/operational than strategic.
By the deployment of the relevant people and the correct business tools, IT or otherwise, we are well-placed to take the responsibility to deliver a specific, timebound solution within your organisation. Our experience covers, for example, introducing new business processes, technical processes, setting up new client delivery capabilities, building new supply chain solutions etc.
Whatever it may be though, it requires great effort and focus from all involved. As well as giving us the mandate to lead and manage your people, you also need to empower and enable your staff to support the project where necessary. The most common failure occurs when the client's staff does not embrace the project in full, and remains distracted too much by the 'day job'.